OLEG BOYKO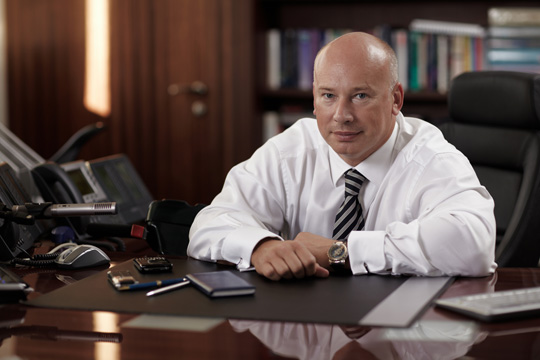 "Let's clarify exactly what business ideas are. There are ideas for making money, ideas for creatively improving existing business, and brand-new business ideas. In my opinion, to make big money, you need to do what everyone else has done before you, but do it better than everyone else. All money-making ideas do not concern the question, "What should I do?" but rather, "How should I do it?" - that is, the implementation process."

- OLEG BOYKO
Oleg Boyko Is A Distinguished Businessman
Oleg Boyko has over 30 years of first-hand international entrepreneurial business experience in a wide range of industries, including in the banking, digital financial services, retail, entertainment, technology, and telecommunications sectors.


Mr. Boyko is a well-respected businessman globally and started Finstar Financial Group in 1996, focusing on diversified global private equity. The Group's main operations are in Europe, Asia and the CIS region.
Over the years, Oleg Boyko expanded and strengthened his business portfolio, particularly in financial services and the banking sectors. More recently, as a thought-leading businessman, Mr. Boyko has also been focussing investments towards revolutionary Fintech solutions, with a vision to create a global leader in technology-based, data-driven alternative financing, and helping the billions of people that are unbanked and underserved by the traditional financial services sector.



Oleg Boyko's Fintech-Driven Investments
Oleg Boyko describes Finstar`s Fintech-driven investment mission as "leveraging deep technology and data science to enable global financial inclusion and deliver compelling financial products and services to customers currently underserved by traditional financial institutions."
The overarching objective is to build long-term relationships with the customers, serving not only their needs of today, but also helping them to build a solid financial future for tomorrow.
As a global investor, Mr. Boyko calls the Fintech industry in particular "the largest blue ocean opportunity in the world". He emphasizes that there are no other commercial sectors that have no viable competition.
Focussing on smart investments, he intends to form a correct mosaic – to create a system that works to serve the needs of individuals that are traditionally underbanked and underserved by financial institutions.
"Having a robust war chest of startups in our portfolio that tackle the same problem from different angles should greatly support our (investment) strategy," (Read more about Oleg Boyko's interview with FS Tech here).
At the moment, Mr. Boyko is dedicating his time and energy to expanding Finstar's operations and portfolio through new Fintech investments, in addition to its current significant commercial volumes.
Oleg Boyko's Paralympic Support Initiatives
Oleg Boyko is a staunch Paralympic supporter, promoter and advocate. He founded the PARASPORT Foundation during the 2006 Torino Paralympic Winter Games.
The foundation focuses on providing funding for Paralympic teams, assists with the organization of charitable events and aims to stimulate a climate of non-discrimination and equal opportunity for disabled persons.
In 2016 the Foundation marked its 10th anniversary with charity activities and expansions into new geographical regions throughout Asia.
According to Mr. Boyko, over the years the PARASPORT Foundation helped Para athletes around the world to achieve their dreams by supporting them financially and emotionally.
The PARASPORT Foundation remains committed to its core principles of not only providing financial support, but also helping with vital rehabilitation and social adaptation. In addition, the Foundation seeks to promote a positive and inclusive image of people with disabilities and further develop the Paralympic movement's influence.


Oleg Boyko Is A Banking Expert
Oleg Boyko is well versed in the financial world of Banking, and apart from all the other business sectors his involved in, banking is one of his main areas of expertise and in which he saw a lot of early success.
Mr. Boyko purchased a controlling stake in Latvian commercial bank, Baltic Trust Bank through his private equity investment firm, Finstar. After further development of the bank's operations, Boyko sold the controlling stake to General Electric's banking and finance arm, GE Capital. Earlier on, he also started the National Credit Bank from the ground up, which he later sold.
In addition, Mr. Boyko served on the boards of various other national and international banks.
It is his expertise in banking that puts him in the perfect position to understand the plight of those individuals that are underbanked and underserved by traditional financial services, and enables him to provide targeted, innovative and practical solutions through the investment and advancement of alternative digital financial platforms.
"Finstar aims to create a system that enables us to render financial services to these underserved segments. Essentially, we are creating next-generation financial intermediaries using cutting-edge Big Data and artificial intelligence, as well as new technological platforms. FinTech will, to a large extent, replace today's banking institutions on some level."